What's New & What To Do About It
A #1 ranking in the Google search results is completely worthless if your website is not designed to convert that traffic into leads and sales!
If you're not using Google Search Console then you're flying blind. Chances are, you'll be blindsided by critical website problems you never knew about and you can't optimize your website to bring in more business. So here's a step-by-step tutorial showing you how to set it up correctly (most people do it wrong) so you can get started.
Google has expanded Local Services ads to tree & lawn care companies in several states. Should you use it? Here's what it is & why it could be good for you.
QUICK SUMMARY Google just rolled out their Speed Update, which considers how quickly your website loads on mobile devices to determine the site's ranking in the search engine results pages (SERPs). Although Google claims that "very few" websites will be negatively affected, it's pretty clear that the affected sites will mostly be small business sites…
QUICK SUMMARY You're trying everything you can think of to get your website ranked on the first page of the Google search engine results pages (SERPs). So it's frustrating to see SERPs filled with nothing but review sites and other aggregators, like Angie's List, HomeAdvisor, Yelp, Thumbtack and more. These sites rank at the top…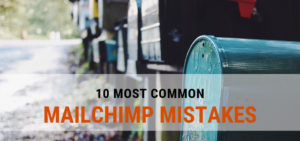 Are you making any of these common Mailchimp (email marketing) mistakes? And what SHOULD you be doing instead? If you hate email marketing, don't do it consistently, or can't get it to "work", then this video will show you how to overcome the mistakes and make it easier and more effective.
Get the monthly GROWth Report
A FREE newsletter for the green industry describing what's new and relevant in online marketing, what it means for your business, and what to do about it