What's New & What To Do About It
If you don't have your citations in order, you're killing your chances of appearing in the local pack and organic listings in the Google search results.
When it comes to online reviews, the biggest deciding factors in whether a consumer will do business with a company are …
Google recently added an extra headline and description to expanded text ads (there are now 3 headlines & 2 description fields). What does it mean for you?
Google will now record a sample of calls to your business from Google Ads that have call extensions enabled. Agree to it or you can't use call extensions.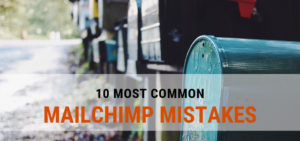 Are you making any of these common Mailchimp (email marketing) mistakes? And what SHOULD you be doing instead? If you hate email marketing, don't do it consistently, or can't get it to "work", then this video will show you how to overcome the mistakes and make it easier and more effective.
Get the monthly GROWth Report
A FREE newsletter for the green industry describing what's new and relevant in online marketing, what it means for your business, and what to do about it