Emails That Bring In Business
Because if your emails don't generate sales, you're doing it wrong.
Grab your FREE Email Success Checklist showing what to do before you hit "Send".
"Monica's efforts greatly increased our online presence with a much more cost effective solution which is yielding better than expected results and best of all its freed me up to grow the business."
Matt Bartelme, Barts Tree Service – Winner of TCIA's 2015 Professional Communications Award for his new website built by ITG Multimedia
Thought-Provoking Ideas, Jargon-Free Explanations, Actionable Tips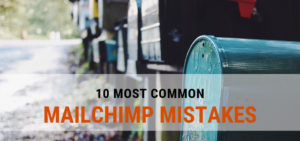 Are you making any of these common Mailchimp (email marketing) mistakes? And what SHOULD you be doing instead? If you hate email marketing, don't do it consistently, or can't get it to "work", then this video will show you how to overcome the mistakes and make it easier and more effective.
Read More
What's New & What To Do About It
If you don't have your citations in order, you're killing your chances of appearing in the local pack and organic listings in the Google search results.
Read More
"Monica is my 'go to web guru'! She has been an ongoing source of expertise, working quickly whenever I needed her. I can highly recommend her."
Karen Chapman, Le Jardinet